About Brad Rice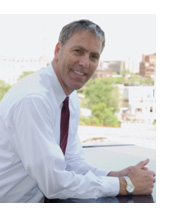 Brad Rice is president of Rice & Associates LLC, assisting clients in merger and acquisition advisory, succession, and strategic planning. Brad is also co-owner of Rice Parc, Inc., an investment bank and sister company to Rice & Associates.

Prior to such, Rice was chief operating officer of Litchfield Precision, a manufacturer of high tech precision components.

Rice began his career at McGladrey & Pullen, national CPAs and consultants, where Brad was a manager working with manufacturing, distribution, and construction clients.

Rice gained both his undergraduate and MBA degrees from St. Cloud State University.

Rice has both a Minnesota Certified Public Accountant (CPA) license and Real Estate Broker license (for merger and acquisition advisory). Additionally, Rice is a member of the Upper Midwest Family Business Advisory Group.